THE BRAND DRIVING REDUCED PACKAGING
Defending plants also means preserving the planet, and not just in terms of good farming practices.  Priméal has been working for many years to minimise the impact of its activity on the environment, in particular by making the right choices in terms of its packaging: recycled cardboard or cardboard from sustainably managed forests, reduction of packaging, but also developing the bulk offer for more eco-responsible consumption. The brand is investing in its R&D to develop new, more ecological materials, such as its recyclable film.
PRIMÉAL GOES FOR RECYCLABLE PLASTICS
By choosing organic production, Priméal has opted for production methods that preserve ecosystems. Its innovation is therefore also reflected in the search for new materials for more environmentally friendly packaging. Since 2021, Priméal has been striving to package its products in recyclable plastic packaging to compensate plastic of fossil origin. 
Thanks to the sorting and recycling done by the consumer, the packaging can be recycled and reused in the manufacture of another material. Developing and validating this new film required 18 months of research.  
 
BULK FOOD - A SUSTAINABLE APPROACH
Priméal is also strongly developing its bulk offer and already has over 140 references available in 2023.
160
references are now in recyclable plastic packaging.
143
bulk references in 2023
6
product families concerned
All stakeholders in your well-being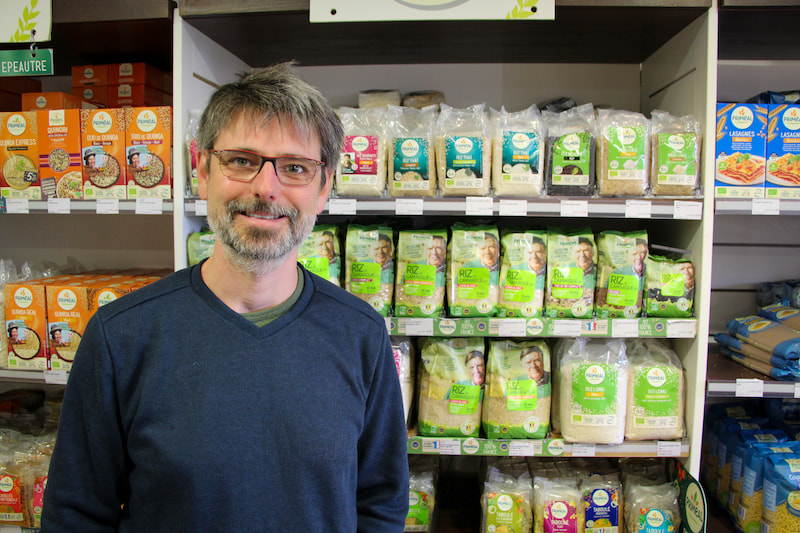 Testimonials
As an organic shop manager, I think it is absolutely essential to offer customers the Priméal brand. 
Indeed, beyond the commercial leadership of this pioneering organic brand and its highly qualitative and innovative image with customers, Priméal is consistent with its values and adheres to a virtuous approach in every respect.
The issue of packaging is one of the examples; recyclability, reduction, bulk offers and new concepts are all assets for our shops and customer satisfaction!