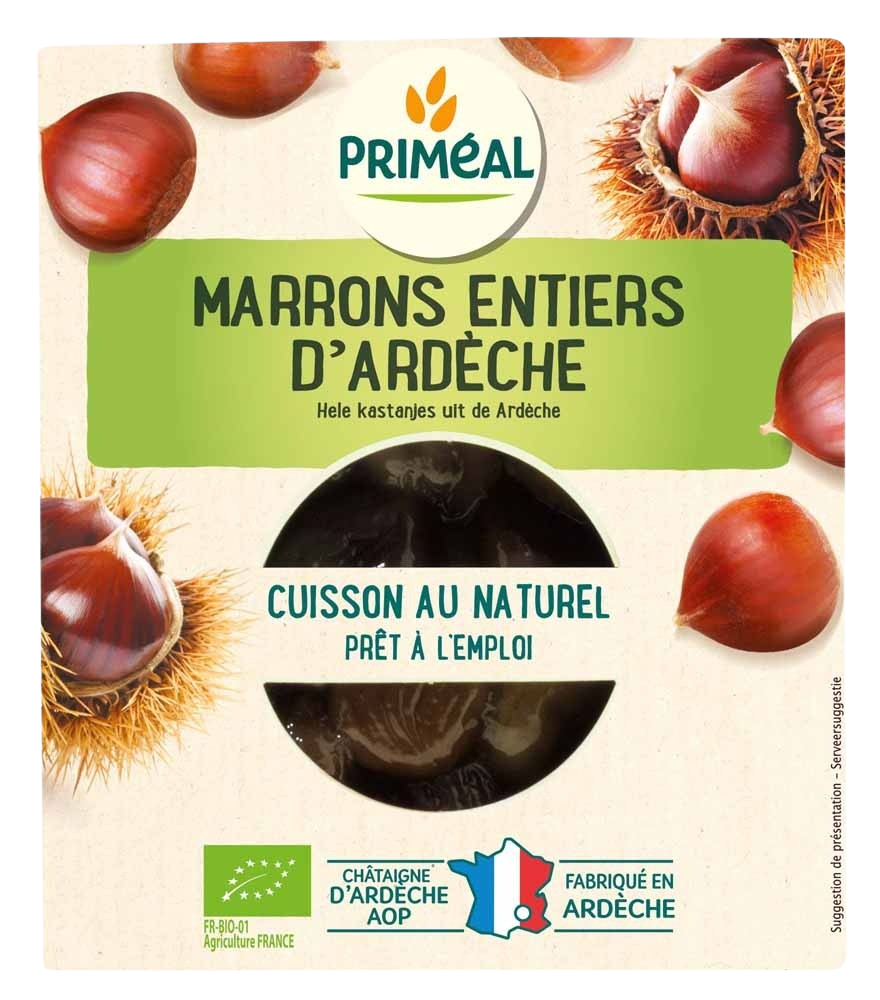 WHOLE PEELED AND COOKED CHESTNUT
From organic farming
Net weight : 0,2 kg
Commitments
Originie France
Description
Discover the sweetness of whole chestnuts from Ardèche cooked under vacuum conditions. True to its origins, Priméal is showcasing this forgotten fruit.
Ingredients
Whole chestnuts (100% Ardèche chestnuts) vacuum-cooked* with no added water or salt.



*organically grown
Detailed preparation advice
Ready to use. Recipe idea on the pack: chestnut omelette.
Where to buy
Nutritional values
Energy value
749 kj / 177 kcal
Fat content


of which saturated fatty acids

1,3 g


0,2 g

Carbohydrates


of which sugars

35,6 g


8,3 g

Fibers
6,4 g
Protein
2,6 g
Salt
0,02 g
Additional information
Keep in a cool and dry place away from sunlight.