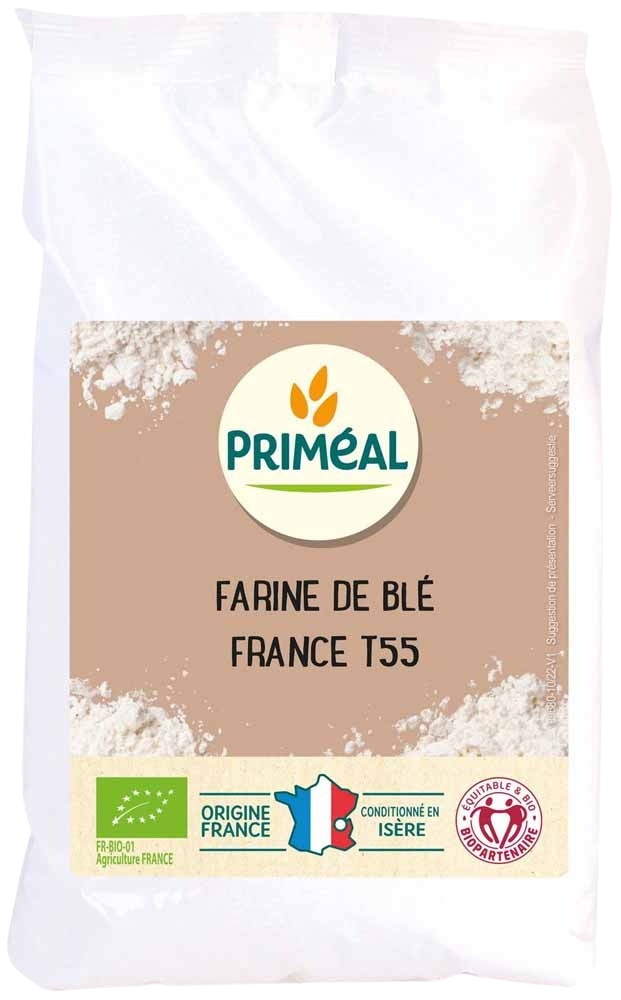 WHEAT FLOUR T55 BP 1KG
From organic farming
Net weight : 1,0 kg
Commitments
Originie France
FRANCE
Description
Priméal has selected French wheat flour to support and promote local agriculture. Ideal for leavened dough.
Ingredients
WHEAT soft * ground.



*from organic farming
Detailed preparation advice
Preferably used for pastries and for leavened dough preparations such as brioche and baba, which must have a very airy and light texture.
Where to buy
Nutritional values
Energy value
1 481 kj / 349 kcal
Fat content


of which saturated fatty acids

1,0 g


0,2 g

Carbohydrates


of which sugars

73,2 g


0,3 g

Fibers
3,1 g
Protein
10,3 g
Salt
0,01 g
Additional information
Store in a dry, temperate place away from light